06 May 2015
Olly, the airport cat loved by Facebook fans has died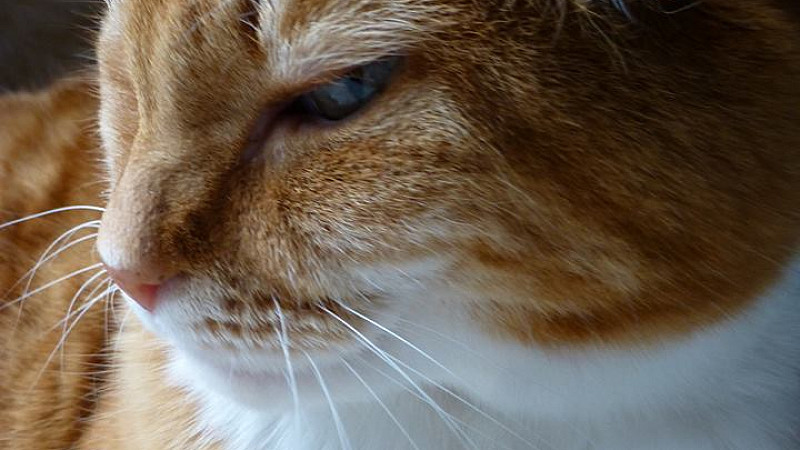 Olly, as his Facebook fans loved her
Olly the airport cat is no more. The much-loved ginger cat who lived around Manchester Airport and warmed the hearts of thousands of people via Facebook posted her last update today.
The page dedicated to her fans said today:
"Hello all my wonderful friends. Sadly I have to tell you that I gained my 'wings' yesterday and I will be carrying out my security patrols and checking for squizzels over the Rainbow Bridge.
"The vet and my human have been doing their best to help me fight off a pneumonia type infection over the past few weeks, but I just wasn't strong enough to beat it. I want to thank all of you who looked after me, fed me, cuddled me and kept me warm while I was as at the Airport, I had some very good and caring friends.
"I will be setting up a donations link within the next few days for those who want to make a contribution to a local animal shelter … suggestions for local shelters welcomed. I have also have an official Facebook Page, please feel free to post any photos, memories, stories or recollections on this page."
Olly first shot to fame back in 2007 when she was adopted by staff at the airport.
As the Manchester Evening News reported at the time, "He had one missing ear, looked scraggy and wore no collar.
"But despite his down-and-out appearance, office workers and air stewardesses fell in love with Olly and he now receives food parcels from New York, Chicago and Paris.
"The pampered pussy even has his own `executive lounge' after airport staff clubbed together to buy him a luxury cat-box."
She also featured in a Channel M news film at the time as she evaded on the on screen reporter's attempts to show his affection for the moggie.
On hearing the news today, fans have been posting messages at his page such as "So sorry to hear the news RIP Olly sleep tight and rest now."