28 May 2015
NUJ threatens industrial action at Rotherham Advertiser as rep targeted for redundancy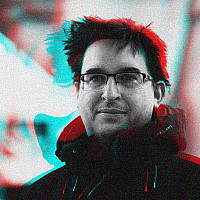 Members of the National Union of Journalists at the Rotherham Advertiser have voted unanimously to take strike action after the NUJ's union representative was earmarked for compulsory redundancy.
Phil Turner has worked for the publisher for more than 30 years, having been father of chapel for much of that time.
Earlier this year, the paper organised a redundancy selection process among the 14 editorial staff, with Turner getting a note of dismissal yesterday - his notice runs until August.
However, the NUJ claims that this is a "deliberate attack on the NUJ and the wider trade union movement."
It is appealing the decision and demanding that the threat of redundancy is lifted.
"It couldn't be clearer – to Phil, his colleagues, and to the rest of the NUJ – that a longstanding, effective and well-respected rep who has consistently stuck up for his chapel and their collective principles has been deliberately targeted through this redundancy exercise," stated Michelle Stanistreet, NUJ general secretary.
"NUJ members at the Rotherham Advertiser aren't prepared to sit back and allow Phil to be picked off in this way, which is why they're taking industrial action – to support and stand by their rep. It's a dispute that will have resonance throughout the local community, where Phil and the work of the paper is well known, and throughout the broader union, so I hope the new owner takes stock and works to resolve this dispute before more damage is wrought."
Prolific North tried to speak to the new owner, but they were unavailable at the time of publication.