15 May 2015
Manchester publisher launches Love My Wedding magazine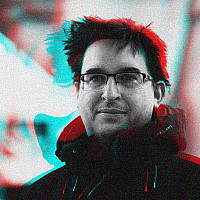 Manchester publishing firm, Meant To Be Media, is to launch a free, glossy wedding title next month.
Love My Wedding will have an initial print run of 10,000, which will be distributed to 500 bridal stores, wedding venues and fairs nationwide.
The title will be edited by bridal journalist and wedding industry expert, Jade Pepperell. She was previously editor of Wedding Ideas magazine.
"After a lot of hard work and with the overwhelming support from many great friends in the bridal industry, we are delighted to launch Love My Wedding," said publisher and owner of Meant To Be Media, Andy Allen.
"I'm especially excited to have Jade Pepperell on board as editor – she is a trusted name in the industry and a brilliant wedding journalist. Together, with our joint experience in the wedding world, we've a dream editorial and publishing partnership."
Printed in the A5 size format, Allen has decided to distribute it free to appeal to brides-to-be at the "earliest stages of their wedding planning."
"I feel we've developed a wedding title that is unique in every sense – its design, size and contemporary, engaging content. The Love My Wedding philosophy is to always put our bride-to-be readers first and to maintain our reputation for working with honesty and integrity with our advertisers and suppliers," he added.
Allen, who's previously worked on Wedding Ideas and Beautiful Wedding as art director, will oversee the design, advertising and digital editions of the publication.
The first edition will be available on June 10th.