19 May 2015
Bring Digital picks up digital brief from Silver Mushroom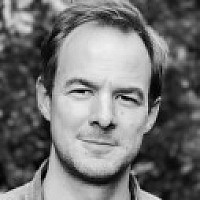 Bring Digital has been handed a digital marketing brief by kitchenware retailer Silver Mushroom.
The Bolton-based agency has been tasked with increasing awareness and online customer acquisition by promoting Silver Mushroom with relevant publishers.
Bring Digital's Lee Frame
Chorley-based Silver Mushroom sells a wide range of quality kitchenware products online including bakeware, cookware and kitchen accessories.
Founder Rebecca Kane said: "Bring Digital really impressed us with their expertise and passion for all things digital. I'm excited for the agency to begin executing our digital strategy and increasing our online revenue."
Bring Digital already works with the likes of DW Fitness Clubs, Love Energy Savings and Graham & Brown.
Its commercial director, Lee Frame, said: "I'm confident that we can deliver some great results and make a big difference to their online customer acquisition."