28 April 2015
Johnston Press chief's £1.65m pay package "sticks in the craw", says NUJ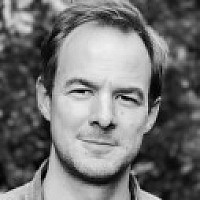 The National Union of Journalists has claimed that news of Ashley Highfield's bumper pay packet will "stick in the craw" of Johnston Press journalists.
The publisher's annual report yesterday revealed that its chief executive had received a total package of £1.65m last year, including a £645,000 bonus.
Highfield has also been given a pay rise of almost 7.5% for the year ahead, taking his basic salary from £404,000 to £430,000.
Chief executive Ashley Highfield
And Laura Davison, NUJ national organiser, said that in the light of the company cutting jobs - and more set to come over the coming year - Highfield and his fellow directors should have given up their bonuses.
She said: "This announcement will stick in the craw of Johnston Press journalists. Saying that Ashley Highfield's increase is broadly consistent with pay awards across the company in that time period is double think of the highest order, when some areas had nothing this year and others had increases only following hard local negotiations.
"A pay rise of £26,000 is more than the pay of a news editor on some weekly titles in an entire year. The number of jobs axed by JP over the past three years has left staff stressed and newsrooms struggling. That's why Johnston Press NUJ members have called on the directors to give up their bonuses and invest the money in frontline editorial where it matters."
The company's annual statement last month reported a pre-tax loss of £23.9m, with total revenues down 7.3% to £268.8m.
In a company-wide message to staff yesterday, chairman Ian Russell said that Highfield had "invested considerably more into Johnston Press than he has received in cash from all bonuses since joining in 2011, which is testament to his belief in the future success of the business".