24 March 2015
Sportswriter Colman takes home regional prize for fifth successive time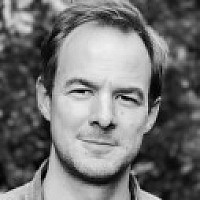 Cumbrian Newspapers' Jon Colman was last night named Regional Sports Writer of the Year at the British Sports Journalism Awards for an unprecedented fifth successive time.
Jon Colman
Colman, who writes for The News & Star and The Cumberland News, was praised by the judges for his "exceptional quality of writing, his true and sincere feel for his patch, and an exclusive story and cricket interview of which any national title be proud".
Doug Gillon, of The Herald in Glasgow, himself twice a past winner of this award, and Mark Douglas, from the Newcastle Chronicle and Journal, were highly commended.
As Colman made his now familiar walk up to collect his trophy, one sports editor of a national title was heard to say: "How has no one managed to sign him up?"