24 March 2015
Regional publisher Archant "could face £6m tax bill"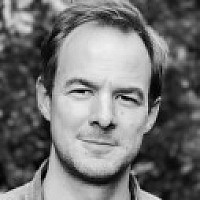 Regional publisher Archant has admitted it could face a tax bill of up to £6m .
Archant, the eighth largest regional publisher by weekly circulation and the owner of magazines including Cheshire Life, Lancashire Life and Living Edge, has confirmed that chairman Simon Bax has told shareholders of the potential consequences of a "legal reorganisation" said to have taken place in 2011.
Chairman Simon Bax
In his letter, Bax said: "In the event that HMRC were to prove that the company had a tax avoidance motive in putting this structure in place... there could be adverse cash outflow of up to £6m."
But he added: "I should remind shareholders that your company has never acted to illegally avoid tax."
The reorganisation saw the Norwich-based group reduce some 40 trading companies to three.
Archant is already involved in a dispute with the HMRC over up to £13m in corporation taxes dating back 10 years.
Bax's letter also referred to "a large adverse tax movement of £24m in the company's pension scheme deficit" due to gilts market volatility.
An Archant spokesman told Media Guardian the company did not believe it would be found liable to make the additional payment.
He said: "The business is strong and we are very positive because of having cash in the bank."