16 March 2015
MediaCityUK agrees £277m refinancing deal with Lloyds and Citigroup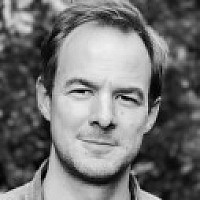 Lloyds Bank and Citigroup have refinanced MediaCityUK with a £277m debt facility, days after developer Peel sold a 50% stake to Legal & General.
The new five-year deal, split 50/50 between the two banks, represents a 55% loan to value.
Lloyds and Citigroup last refinanced MediaCityUK in December 2013 with a £325m facility, reflecting around a 75% loan to value, implying a valuation of £433m.
Last week MediaCityUK was valued at £503m
Last week, the Northern home of the BBC and ITV was valued at £503m, an increase of £70m.
John Feeney, managing director and global head of commercial real estate at Lloyds said: "This transformational scheme is energising Salford Quays and the wider Greater Manchester and North West economies. As this new phase of ownership unfolds, we're proud to play a continuing role."
Steven Underwood, chief executive, The Peel Group, added: "We are very pleased to have secured this facility, courtesy of Citigroup and Lloyds Bank. It's an arrangement that builds on a long-standing commercial relationship, which we regard as an important strategic partnership as we work with LGC on the exciting future development plans for MediaCityUK."
Paul Stanworth, managing director of Legal & General Capital, said: "We are delighted by this deal. Supported by two of L&G Groups' key banking partners, our investment with Peel in MediaCityUK is a significant step forward in our direct investment into major UK infrastructure and real estate assets, paving the way to further significant regeneration of Salford."
As well as the BBC and ITV, MediaCityUK offers 1.6m sq ft of accommodation and is home to over 200 other businesses.