10 March 2015
Johnston Press staff numbers set to fall further, admits chief executive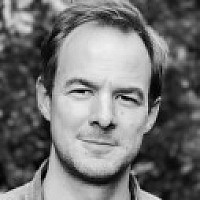 The number of full-time journalists working across Johnston Press's local titles will fall further, chief executive Ashley Highfield has warned.
The publisher has embarked on an aggressive cost-cutting strategy in recent years, and in last year's annual report confirmed it had already reduced staff numbers by over 600 jobs - although the NUJ claimed the cuts actually added up to 1,600 jobs over two years.
And addressing the Digital Media Strategies conference in London today, Highfield admitted its current figure of 1,000 staff was set to fall.
Chief executive Ashley Highfield
He said: "The economics of this business means we will end up with fewer full-time journalists on our books.
"What you end up with is a much more fluid model with contributors producing a larger percentage of the newspaper.
"That's not something we can duck. The economics of the digital world are going to mean our businesses can grow, not just survive but grow, but we need to go about things in a different way.
"It doesn't mean the front of the book or the quality of editorial oversight will be diminished," he added, as reported in the Media Guardian.
He said the group, which publishes 250 local papers including the Yorkshire Post and Lancashire Evening Post, was seeing its digital ad revenue was growing almost four times faster than print revenue was falling.