06 March 2015
Digital revolution is our greatest opportunity, says Trinity Mirror regional chief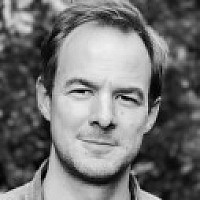 The editor-in-chief of Trinity Mirror's North East division has said the time has come for the regional press to realise that the digital threat is also their "greatest opportunity".
Darren Thwaites, whose role encompasses all of Trinity's titles in the region including the Chronicle, Journal and Sunday Sun, told readers in an online editorial that the "digital revolution that caused so much disruption is now our industry's saviour".
And he hailed the publisher's "truly astounding" results since Trinity started to roll out its 3.1 newsroom.
Editor Darren Thwaites
He said: "Almost overnight, the rate of digital audience growth doubled. Figures just released for the second half of 2014 show Newcastle and Teesside as the second and third fastest growing regional newspaper sites in the UK.
"ChronicleLive recorded 155,831 daily users at a staggering year-on-year growth rate of 173%. GazetteLive, in Teesside, reached 72,230 daily users at a growth rate of 117%. Only the Manchester Evening News, buoyed by a global football following, achieved faster growth.
"It means that after years of uncertainty, an industry built on audience is showing audience growth. Our iconic newspaper brands are arguably more relevant today than they've ever been. We're very much back in business."
Thwaites said his papers were now being read by more people than ever before - but that the challenge was to realise that commercially.
"Our online content is free to access so our model is driven by offering advertisers access to audiences. But that's always been the case, with most revenues in regional media traditionally based on advertising.
"And there's plenty of cake to get at. Online advertising spend easily eclipses TV and print. Clever digital advertising delivers results."
He added that the print newspaper remained a "ritual, an enjoyable experience" and that "real, authentic ink editions will live long in the future and not become a relic of the past".