13 March 2015
CN Group's Robin Burgess to retire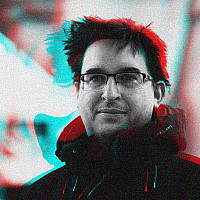 Robin Burgess, the chief executive of CN Group is to retire in January next year.
He has been at the helm of the publisher for the last 30 years, overseeing The Cumberland News and North West Evening Mail, as well as titles in Northumberland and Scotland.
He is the fourth generation of the Burgess family to be involved in running the CN Group, with the first newspaper, The Carlisle Patriot appearing 200 years ago on 3rd June 1815.
"I've seen a lot of change for the good over those years. We have become more and more focused on our readers and customers, and there have been massive technological changes," he told CN Group website, in-cumbria.
"I have always said that I would retire at 65, and to be able to do that after the 200th anniversary celebrations is very important to me."
Even in retirement he will remain involved with the Group, succeeding Lord Inglewood as its non-executive chairman.
Headhunting firm, Saxton Bampfylde has been appointed to carry out a search for a new chief executive. This will include CN Group staff as well as external candidates.