17 March 2015
Business news service Bdaily appoints Yorkshire correspondent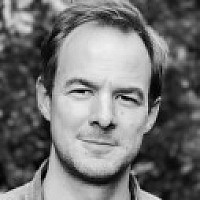 Regional business news service Bdaily has appointed Nick Hill as Yorkshire correspondent.
Hill will be responsible for producing news and opinion content for the region, as well as managing Bdaily's social media platforms across Yorkshire.
He graduated from Leeds Metropolitan University, now known as Leeds Beckett, in 2013 with a degree in English Literature, and went on to work as a staff writer at online magazine Contact Music.
Nick Hill
Bdaily Business News, which is based in Newcastle, covers content in the North East, North West, Yorkshire and South East.
Hill said: "I'm excited to be a part of the Bdaily team. Working closely with the editorial team, I will be looking to build upon Bdaily's existing presence in Yorkshire, while bringing my own flair to the role."
Sarah Callender, managing director at Bdaily, added: "We are delighted to have Nick on board. Bdaily has a strong presence in Yorkshire and Nick's appointment will help drive growth in the region."