16 March 2015
All's Swell for Northern publisher as Wayne Rooney tweets congratulations to 11 million followers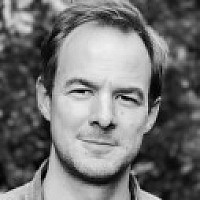 Even by Wayne Rooney's standards, it was a weekend when he dominated the headlines.
First there was the Sun on Sunday exclusive showing him being knocked out during an ill-advised boxing bout in his kitchen with former Manchester United team-mate Phil Bardsley.
Then then there was the goal, and the memorable celebration that followed it, against Tottenham in United's Old Trafford victory yesterday.
But anyone turning to his Twitter page for real-time reaction from the man himself this weekend would have perhaps been surprised to see the England captain passing on his congratulations to a Lymm-based muscle treatment company called Swellaway.
Included in the tweet (seen below) was a generous plug for TheBusinessDesk.com's Twitter account, and a picture showing editor-in-chief Chris Barry alongside Swellaway founder Richard Mills.
Congratulations to all my team at Swellaway! Another trophy @BusinessDesk_NW pic.twitter.com/9JvKVE79EW

— Wayne Rooney (@WayneRooney) March 13, 2015
Had Mr Rooney's account been the subject of a particularly obscure hack?
No, it turns out. Rooney is in fact a seed investor in Swellaway to the tune of a 12.35% stake, with wife Coleen owning a further 5%.
Swellaway, originally founded in Sheffield, has developed a patented medical device to treat injuries in both humans and animals. Apparently, Rooney was so impressed by the inflammation-reducing gadget that he decided to invest on the spot.
The tweet, to Rooney's 10.9million followers, has so far been retweeted 242 times and favourited 437 times.
The picture was taken at last week's North West Business Masters Awards, where Swellaway won the Innovator of the Year category.
TheBusinessDesk.com's Barry, an ardent Manchester City fan, could have been been in two minds about his sudden exposure to a global gathering of Wayne Rooney followers. But, very diplomatically, he told us: "It has been fantastic exposure for TheBusinessDesk and our Masters awards."