23 February 2015
Jeremy Clarkson's foul-mouthed rant against the Liverpool Echo after derogatory Sunday Times column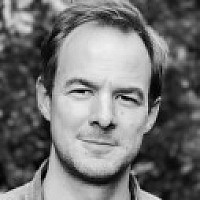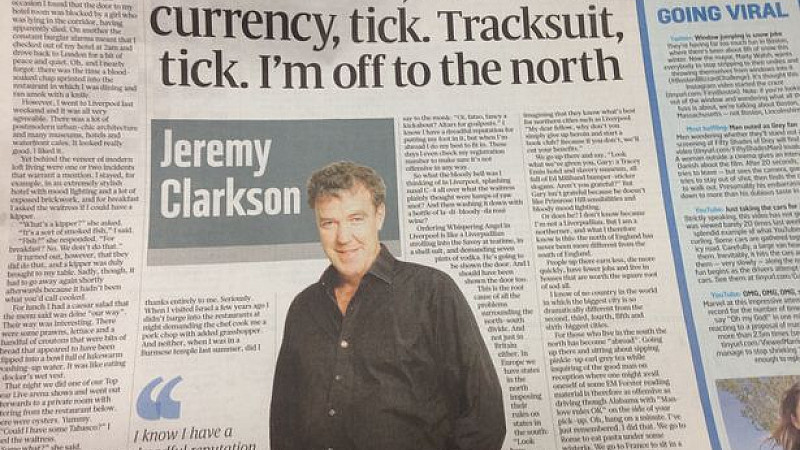 Jeremy Clarkson launched a foul-mouthed attack on the Liverpool Echo after he wrote a derogatory column about Liverpool in The Sunday Times.
Clarkson used the column yesterday to detail his experiences two weeks ago, when he had visited the city as part of the Top Gear arena tour.
He complained that a Caesar salad at a city restaurant had tasted like an "old docker's vest" and also claimed that waiting staff did not know what Tabasco sauce was.
Clarkson's column in yesterday's Sunday Times
He also suggested that "ordering Whispering Angel in Liverpool is like a Liverpudlian strolling into the Savoy at teatime, in a shellsuit, and demanding seven pints of vodka".
Turning to the North as a whole, he wrote: "People up there earn less, die more quickly, have fewer jobs and live in houses that are worth the square root of sod all."
Clarkson's comments came as BBC executives arrived in the city for the BBC Worldwide Showcase 2015, an event to sell BBC shows - including Top Gear - to an international audience.
And Liverpool mayor Joe Anderson said he will now be speaking to Peter Salmon, BBC director England, about the matter.
He said: "It is amazing that the BBC chose, after a warm reception last year, to come back again this year for the showcase. Yet in contrast to that this buffoon – Mr Clarkson – has made these comments and the BBC continue to have him on their payroll."
Clarkson's own response to the furore was typically forthright:
People of Liverpool. Read what I actually wrote. Including the bits the f•••tards on the local rag left out. Shocking journalism.

— Jeremy Clarkson (@JeremyClarkson) February 22, 2015