08 December 2014
Trinity Mirror regionals suffer heavy print losses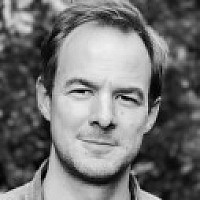 A number of Trinity Mirror regional newspapers in the North suffered heavy declines in print circulation over the past year.
The Liverpool Echo was the worst performing title in the region, sinking 13.5% to sales of 61,255, while the Huddersfield Daily Examiner and Newcastle Chronicle were not far behind with falls of 12.3% and 12% to 14,941 and 36,493 copies respectively.
A much better performance came from the Manchester Evening News, which held sales up well across the year, drifting just 1.6% to 68,435.
The picture was slightly better for the regionals once digital editions were added to the mix, with two Northern titles (Liverpool Sunday Echo, The Gazette) posting slight month-on-month increases, November 2014 compared to October.
Below are the circulation figures for all Trinity Mirror regionals in the North:
| | | | |
| --- | --- | --- | --- |
| Title | Nov 14 | Nov 13 | % change |
| Daily Post (Wales) | 25,890 | 27,425 | -5.6% |
| Huddersfield Daily Examiner | 14,941 | 17,043 | -12.3% |
| Liverpool Echo | 61,255 | 70,801 | -13.5% |
| Liverpool Sunday Echo | 21,498 | - | - |
| Manchester Evening News | 68,435 | 69,570 | -1.6% |
| Newcastle Chronicle | 36,493 | 41,475 | -12.0% |
| Newcastle-Upon-Tyne Sunday Sun | 31,818 | 34,358 | -7.4% |
| Teesside – The Gazette | 27,310 | 30,082 | -9.2% |
| The Journal | 16,858 | 18,798 | -10.3% |