17 December 2014
Johnston Press appoints chief creative officer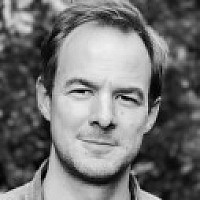 Andrew Cunning has left Harper Collins to take up the newly created role of chief creative officer at Johnston Press.
The publisher of the Yorkshire Post and Lancashire Evening Post will be responsible for "delivering innovative and market-leading advertising and creative services" across its print and digital portfolio.
Andrew Cunning
Cunning, who was creative director at Harper Collins, will manage 40 creatives alongside a team of digital product managers across the UK. He will report to chief digital and product officer Jeff Moriarty.
His appointment follows that of Terry McGuire as senior director of brand and product marketing in October, and the publisher says it reflects its "continued commitment to building a strong senior team with exceptional digital expertise".
Cunning said: "I'm thrilled to be joining Johnston Press. I love working with technology and using it to deliver pioneering creative ideas, so I am very pleased to be a part of the business as it continues to move from print to multi-platform publishing, and to oversee the development of the team during this hugely important period of transition."
Moriarty added: "Having built his career mentoring teams and stakeholders on how to adopt new ways of working for today's rapidly evolving publishing business, Andrew is the ideal candidate for this newly created role.
"His creativity and passion for display advertising was clear from the moment we met him, and I am excited about the potential of what he can achieve for our digital portfolio."
Separately, Johnston Press has also appointed a new managing director of national sales, Liam Reynolds. Previously commercial director at Exterion Media, he will report to group MD John Bills and replaces Richard Bogie, who recently left the businesses after 13 years.