15 December 2014
Former business editor to stand as North West MP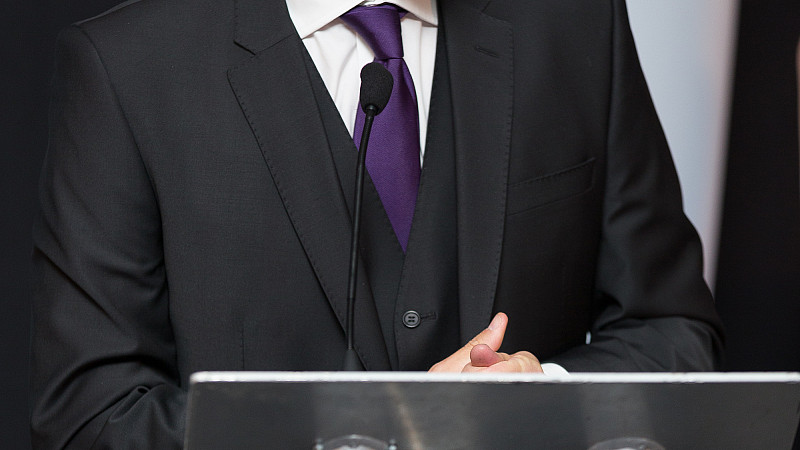 Michael Taylor PPC for Hazel Grove
As the former editor of Business Insider and co-founder of the progressive Manchester debating organisation Discuss, Michael Taylor is already well-known in the north west for his passionate support of the region's economic development.
But now the broadcaster and businessman is going to be tackling issues from a rather different perspective - as a parliamentary candidate for the Labour party.
The chairman of Downtown Manchester in Business, will be fighting for votes in the constituency which includes his Marple home - Hazel Grove - in the next election, a seat held by the Liberals for as long as most people can remember.
So why would an award-winning journalist choose this moment to launch a political career? A case of poacher turned gamekeeper?
"It's not as if I've not been trawling the north of England for a berth from which to launch my political career. I've only become active again in the time that I've not been a frontline journalist. I've talked to all my clients about it, but genuinely, the opportunity only recently came up for someone to step into the breach.
"It's never been in my plan.I first joined the Labour Party as a student but, during my time at Insider, I felt it was incompatible with being the editor of a business magazine who campaigned on behalf of readers in the business community at a time when we had a Labour government that was going to be in power for a long time, as it was."
The retirement of sitting MP Andrew Stunell kicks off what's likely to be a hotly contested seat - with the Tories and Ukip expected to eye a chance to chip at the Lib Dem loyalty.
That fight is something Taylor has already seen the starting gun fire on, as he notes in a blogpost announcing his selection:
"We have five months to persuade voters to break their habit of voting Liberal Democrat and thinking it will somehow get them anything other than a Tory government.
"With typical brass neck the Lib Dems will be campaigning against their own record in Government. They will peddle that line that annoys me so much – that "Labour can't win here".
"Those mathematically inaccurate graphs aimed at voter suppression. Urging our people to stay at home. How patronising. How anti-democratic."
In the current political landscape, it's easy to be cynical about those seeking public office and Taylor is quick to agree there's no lack of public disengagement with politics, citing the recent BBC Question Time debate with 'nodding Nige and false prophet Russell Brand' as an example of the rot.
But he points to the debates about northern devolution - and the recent campaigning in Scotland - as examples of way in which technology and communication tools are changing the nature of campaigns. Activity which having media savvy could well be an asset.
But it's the issue of opportunities for young people in the region where Taylor hopes to make the most difference, perhaps not surprisingly for a father of five.
"So many young people I talk to have a sense of foreboding about their futures.
"The only time you ever read about young people in the media is if they've committed a crime or been the victim of a crime. That can't be right. This is one big issue that really gets my fire - giving hope to young people."