03 December 2014
Autumn statement: £78m invested in The Factory Manchester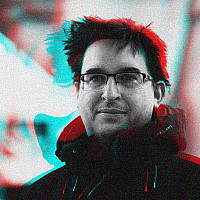 Manchester will be getting a major new theatre and exhibition space, dubbed The Factory Manchester.
It was one of the announcements made by Chancellor George Osborne in his Autumn Statement.
He also confirmed that tax breaks would be extended to children's television, which, according to Pact would mean an extra £3m a year.
However, much of the speech was dedicated to creating a "Northern Powerhouse." This would be done by setting up a Sovereign Wealth Fund for the North of England using the income from shale gas.
The much-leaked details include a investments in science and research.
"The Factory Manchester" will be a large scale, "ultra-flexible" arts space, which can transform from a 2,200 seat theatre, to an artistic environment with a standing capacity of 5,000.
The old Granada HQ on Quay Street
The £78m space will become the permanent home of the Manchester International Festival.
With a deliberate nod to Anthony Wilson, the council believe the venue will become a "major catalyst" to the cultural economy in the North West. It's calculated that it will create, directly and indirectly 2,300 full-time jobs and add £134m to the local economy.
It will be based at the heart of the former Granada Studios site.
"The Factory Manchester will be a new kind of large-scale venue comparable in scale to London's Coliseum connected to one side of a Tate Modern Turbine Hall-type structure.  As well as providing a new home base for MIF, it will commission and welcome innovative works from companies and artists around the world," explained Tom Bloxham MBE, chair of Manchester International Festival (MIF).
"Like MIF, it will attract ground-breaking and pioneering works which might not otherwise come to the North of England, or even the UK, and the concept is in many ways born from MIF.  This is great news for MIF and for Manchester."
Further details are expected to be announced next year.
ADD - Tony Hall, BBC Director General has added in a statement:
"The BBC has a clear commitment to audiences in the North, and whether through our investment in Salford or working in partnership with the Factory Manchester I'm delighted to be playing our part in the cultural renaissance which is gathering pace.
"It's vital that everyone has access to a thriving cultural scene, not just a privileged few in London. Projects like the Factory Manchester will mean there's even more on offer in the North for people to enjoy."