27 November 2014
Union warns of job cuts at Johnston Press in Yorkshire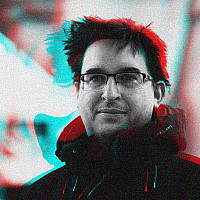 Johnston Press has announced that it will need to go further in its cost-cutting drive, which would lead to redundancies at "one or two" of its regional publishing operations.
While it wouldn't go in to detail of how many and where the cuts would be taking place, the National Union of Journalists has stated that "up to 19" will be cut at its Yorkshire Publishing Unit.
The Unit works on titles including The Yorkshire Post, Yorkshire Evening Post, Scarborough News, Halifax Courier series and Yorkshire Weekly Newspaper Group.
Staff were told that the editorial budget would be reduced by 8%, with between 15 and 19 jobs going by the end of March, according to the Union. This would be in addition to the photography posts, which were announced earlier.
"Our members have been left shocked by today's announcement.  It's difficult to see how further job losses, which leave newsrooms struggling to function, are the way forward. Staffing is already at crisis point, leading to excessive hours and workloads and rock-bottom morale, as evidenced in a recent stress survey by the NUJ.  We are seeking meaningful negotiations with the company to explore ways of avoiding job losses," said the NUJ's Johnston Press group chapel.
The publisher argued that the move reflected the changing demands of advertisers and readers and the "tough decisions" were "an essential part of securing a viable future for the vast majority of our teams."
It's thought that a new-look Yorkshire Publishing Unit would mirror a pilot trial in the Midlands, where 2 teams have been created, one looking for original news stories, and another working on stories sent in by readers.