04 November 2014
Scarborough Review increases pagination and print run after buy-out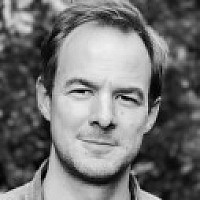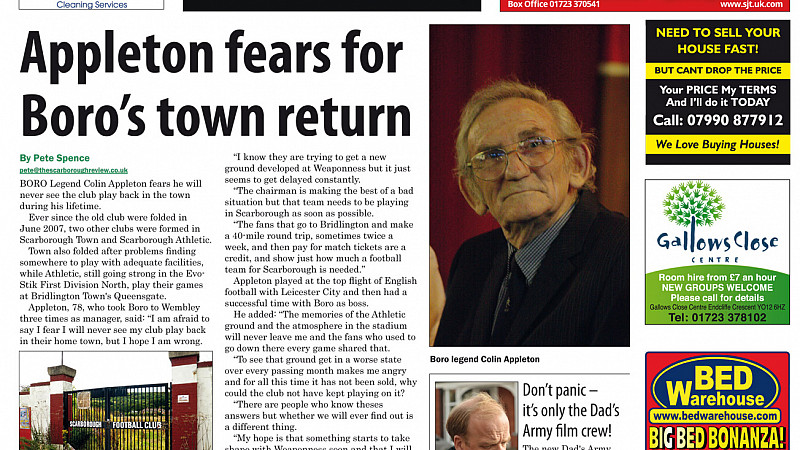 The Scarborough Review has increased pagination and print run after being bought out by York publisher Your Local Link.
Editor Pete Spence launched the title last year as a 32-page tabloid but after agreeing a deal with Your Local Link - which publishes a number of other titles across North and East Yorkshire - has increased pagination to 52 pages and print run from 10,000 to 11,000.
A recent Scarborough Review front cover
Spence said the new backing meant he could take the Review to "the next level". Although Your Local Link now has overall ownership of the Review, he has retained some share in the title.
He said: "The Scarborough Review is still very much a local newspaper covering Scarborough, Filey, Hunmanby and surrounding villages.
"To have the backing of a company like Your Local Link Media Group is absolutely fantastic and means the Review can progress to the next level.
"Your Local Link have an advertising directory that covers the Scarborough area but instead of working against the Review, they recognised the potential for it to not only work in tandem with their products, but to also give them a major boost.
"These are exciting times for the Review and Your Local Link and 2015 should see us continue to grow."
Gini Guttery, MD of Your Local Link, added: "The Scarborough Review is unique in that it is setting the trend against the negative things that are happening with local newspapers.
"We saw an opportunity to get involved and we are delighted that after such a short period of time working with Pete, that the Review has quickly found its place within the market and is proving to be a real success."
Your Local Link will be relaunching of all its titles' websites in the new year.