28 November 2014
Future of photo journalism debated at Journalism Skills Conference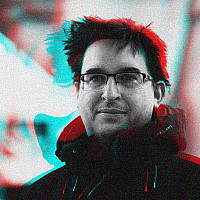 With photographers on Johnston Press titles facing an uncertain future and Sheffield College postponing its course, the future of photo journalism has been debated at the Journalism Skills Conference.
Taking place at the University of Sheffield, the Derby Telegraph and Burton Mail editor in chief argued that good photography was still required, but maybe not specialist training courses.
"Media organisations have not always preserved photographers because they have not always shown they are essential," explained Neil White, a member of the NCTJ board.
He admitted that specialist photographers were needed for big news stories and football, but questioned the need for courses. In fact he also said there was an "uncertain future" for specialist print journalism courses.
Jane Parr, who previously led the Sheffield College course questioned how it would be possible to retain the quality of photo-journalism, when the same person had to take stills, shoot video and write the story.