17 November 2014
Cull of senior North East bosses as Trinity Mirror "streamlines" operation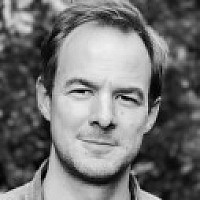 Three of Trinity Mirror's most senior staff in the North East are to leave the company as it seeks to create a more "streamlined" publishing operation.
The senior management restructure will see regional MD Russell Borthwick, regional business director - and former Journal editor - Brian Aitken, and regional FD Brian Green all depart the business.
Trinity's three large regions will become seven regional centres, each with a managing director reporting to Steve Anderson-Dixon, who is appointed to a new role of regional managing director.
The departures of Borthwick, Aitken and Green represent a wholesale shake-up of Trinity's operations in the North East.
Borthwick was only appointed to his post in January, having rejoined the company after a successful spell in PR.
Brian Aitken
Aitken was only appointed to his new post in March after 11 years as editor of the Journal.
The company thanked the trio for their "great contribution".
In other changes, Daily Mirror editor Lloyd Embley will become group editor-in-chief and assume overall editorial responsibility for the publisher's regional news brands.
The group's regional editors will continue to report to Neil Benson as editorial director, regionals, but Benson will now report directly to Embley.
Trinity said the new structure would "simplify the decision making process for the group's senior journalists, promote the exchange of best working practises and accelerate the growth of digital audiences".
Chief executive Simon Fox said: "We are making rapid progress as we accelerate our digital growth and I am confident that this new organisation will enable our editorial teams to deliver great content across multiple platforms while our commercial teams can focus solely on delivering market beating revenue performance across print and digital."