27 November 2014
Baltic Creative brings £1.4m into Liverpool economy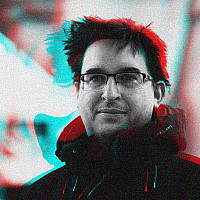 Tenants at Liverpool's Baltic Creative are contributing £1.4m a year to the Liverpool economy, according to a new report.
The space, which provides a home to 65 creative and digital businesses, is celebrating its fifth anniversary.
Today it has published an Economic Review showing that its tenants have achieved a turnover growth of 7% per annum and employment growth of 7.6% per annum, which are above the national average.
The review also highlighted that 24% of the businesses which set up in the space joined from outside of the city.
"We were established to provide business space and be an advocate for creative and digital businesses within the area. We've also played a key role in regeneration. What we've achieved, what our businesses have achieved, in the last five years is phenomenal," explained Mark Lawler, the MD of Baltic Creative.
"Whilst commercial properties in Liverpool have struggled over the past couple of years Baltic Creative is fully let and our tenants have grown their businesses and are out-performing many other sectors. Our success will only grow as 30% of our tenants joined in the last two years. The next step is to determine how we can grow further and continue to have a positive social, economic and regenerative impact on the spaces we work."
It's also been announced that an exhibition space will be dedicated to the memories of Claire McKeown and Paul Rice, who were the founder members of Baltic Creative CIC. The McKeown Rice Exhibition Space will be a permanent public art plinth showcasing the work of established or upcoming artists every six to twelve months.