06 November 2014
30 print jobs saved at HPM & Addo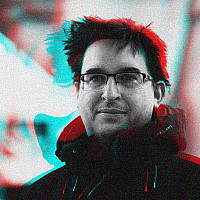 A last minute rescue deal has saved 30 jobs at North East print firm, HPM & Addo.
The printing firm went into administration last Friday, but its assets have been bought by former Addo boss, Keiran Bayley.
HPM has been around for 125 years, in March it entered into a partnership with Addo in Darlington. While there was no formal merger, they brought their operations together under one roof, in the hope of injecting more revenue into HPM. Bayley was the managing director of Addo, while Richard Mortimer, the managing director of HPM Group became chairman of the new company. Mortimer retired in September.
However, the loss of a number of major contracts, not least a deal to produce Middlesbrough FC's match day programmes, led to financial difficulties and efforts to find a backer to take control of its banking facilities failed.
Bayley was able to step in after securing finance to buy the assets and in doing so save 30 of the 42 jobs.
"When we found out HPM were in trouble earlier in the year we felt if we put both operations under one roof we could turn the business around and save all the jobs in jeopardy," he explained.
"It was unfortunate that we couldn't shake off HPM's struggles and, with significant pressure from the bank, it eventually meant the end of what was a print company with real heritage.
"Unfortunately the business model for staffing levels in relation to turnover simply didn't stack up. Ultimately we were faced with the difficult choice of making 12 redundancies or 42.
"We could spend an eternity looking back and picking the bones out of what could have been but the pure fact is there is a print business in Newton Aycliffe with 30 employees that wants to look to the future, grow, invest and contribute to what is a wonderful region."
It's been confirmed that the HPM name has now disappeared, with the company re-emerging as Addo Printing.