02 October 2014
TheBusinessDesk calls in administrators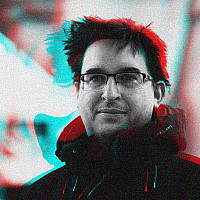 Administrators have been appointed for regional business website, TheBusinessDesk.com.
The company operates 3 websites in the North West, Midlands and Yorkshire, where it was founded in 2007.
According to the official public record, the administration firm, Butcher Woods in Birmingham was appointed on 11th September.
TheBusinessDesk released this statement to Prolific North:
"The restructuring process currently under way protects the creditors and suppliers of TheBusinessDesk and safeguards the jobs of 14 staff in Birmingham, Leeds and Manchester.
"Following the acquisition of the company by entrepreneur Mark Hales in 2013 there has been significant investment in new staff and management processes. The underlying business is now profitable.
"The current situation relates entirely to legacy arrears due to HMRC accrued under the previous ownership.
"Regrettably HMRC has refused to extend the reasonable and affordable repayment terms agreed in 2013 at the time of acquisition, and has left the current owner no alternative than to appoint an administrator.
"The new business (Regional Media Services Ltd) will be free from historical liabilities and will continue to deliver regional business news across its core regions in the North West, Yorkshire and West Midlands.
"As previously stated all creditors of the former business will be transferred to the new company and will be paid in due course."
The company added that there were no redundancies and Chris Barry, the editor of its North West edition has taken on a new role as editorial director for Yorkshire, the North West and the Midlands. It's still recruiting for a Yorkshire editor.
In July last year, the company was bought out by Birmingham businessman, Hales, who acquired 100% of the equity for an undisclosed sum. Changes at the top saw only founder, journalist David Parkin and Aidan Condie remaining on the board. Parkin is now working as a consultant one day a week.
A few months later Hales' investment led to the appointment of 5 staff to work in its commercial team. At the time he also stated that he was "seriously considering" expanding into another region.