02 October 2014
Redmond's independent review into Liverpool's creative sector meets today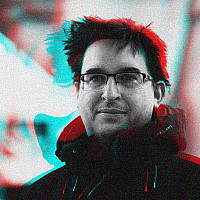 The independent review into how Liverpool can maximise its potential within the creative sector meets for the first time today.
Set up by the Mayor of Liverpool and led by Professor Phil Redmond, the Creativity and Innovation Commission includes the BBC's Peter Salmon, Liverpool Echo's Alistair Machray and Claire McColgan, the director of Culture Liverpool.
"We have a wide ranging brief with the goal of finding the best ways to maintain and grow Liverpool's reputation as an international capital for creativity, culture and commerce," explained Redmond.
"We will be considering how innovation and business or entrepreneurial acumen can be engendered, stimulated and supported to help grow more business opportunities across sectors of the economy and across public, private and third sector activity
"We will also investigate ways through which education, heritage, the arts, creative industries and technology sectors can work collaboratively to stimulate creative endeavour that will in turn cascade to other economic areas such as tourism, social inclusion and social innovation."
They will hear from young people, businesses, universities, city leaders, communities and the voluntary sector.
According to the Office for National Statistics, 12,000 people work within the creative sector in Liverpool - this includes ICT, media, publishing architecture, design and the performing arts.
Other commission members are:
·         Dr Denise Barrett Baxendale MBE, Chief Executive, Everton in the Community
·         Stuart Cosgrove, Director of Creative Diversity, Channel 4
·         Dr David Fleming OBE, Director of National Museums Liverpool
·         Aideen McGinley OBE, BBC Trust member
·         Sir Ken Robinson, International expert on creativity and innovation
A final report with recommendations will be submitted to the Mayor in late Spring 2015.