10 October 2014
Points North: Sinead Rocks, controller of BBC Learning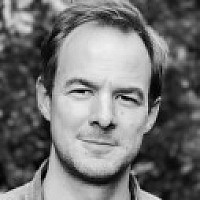 Each Friday, Points North gives a senior media figure a platform to air their views on a topical or relevant issue.
This week it's Sinead Rocks, who was recently confirmed as the new controller of BBC Learning. She explains why the corporation's educational department is taking a more central and explicit role in its output.
Like many in BBC Learning, I often find myself having to explain what exactly our department does. Even though we're a big part of the setup in Salford, and have colleagues in London and Bristol too, many of our audience may not be familiar with us. That's because historically, much of our efforts have been behind the scenes employing the idea of 'education by stealth'.
In recent months though, we've refined our strategy to ensure what we do is as impactful as possible and that's likely to mean we can be more explicit about our educational aims.
So we're now concentrating on three main areas:
placing ourselves at the heart of large scale pan-BBC projects such as this year's World War One Centenary, which had a raft of commissions across TV and Radio, original material online, curriculum content and a UK-wide tour of related participatory events which attracted almost 250,000 visitors;
building the BBC's factual presence online through iWonder – our new digital proposition aimed at inspiring curiosity in mainstream audiences;
and making Bitesize the home for all our curriculum related content for students, teachers and parents ensuring we consistently maximise the educational potential of content from elsewhere in the BBC through it.
And we won't be doing it alone. Education has always been a central focus of the BBC and increasingly we've seen the value in working in a much more meaningful way with others.
Next year, we're planning a large scale coding initiative and that will be based on a wide range of partnerships. Similarly, within Bitesize, we've recently launched a new linking-out policy to point our audiences towards relevant educational content from other providers, so that they can continue their learning journey beyond the BBC.
With all this in mind, it's an incredibly exciting time to be taking the reins of BBC Learning. There is a definite buzz about digital education and its potential in both the public and private sectors. Research from 2013 suggests that globally, e-learning is a $91bn market and growing at a rate of 23% per year.
For me, this means we no longer have to 'educate by stealth' and can instead be loud and proud about the public service value we aim to provide. As the director general said himself last year: "If informing the world is vital to the BBC, so is educating." And that is what we aim to do.
Sinead Rocks is controller of BBC Learning