24 October 2014
Johnston Press closes Garstang Courier offices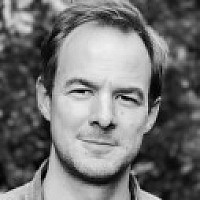 Johnston Press has closed the offices of Lancashire weekly The Garstang Courier as it continues to make savings on its property portfolio.
The Courier's three reporters will now be based nine miles away at the offices of sister paper The Lancashire Evening Post, near Preston.
Last year the publisher set up a dedicated website, now closed, to dispose or rent out property used by many of its newspaper titles.
It was part of a drive to cut costs and reduce debts at the company, which now stand at around £200m after it completed a refinancing plan earlier in the year.
A Johnston Press spokesman said: "We continue to review our branch offices across the North West to ensure we operate as efficiently as possible.
"The Garstang office has been closed to the public for a number of years, and we took the decision not to renew the lease when it expired.
"Our three Garstang reporters base themselves in their communities for much of their time, and also use our Fulwood office, less than 10 miles from their former base, to serve the Garstang and Longridge titles they are responsible for.
"This team has been managed from Preston for several years."