23 September 2014
Royal baby and Thatcher death help PA to 26% profits boost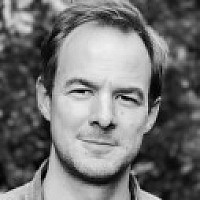 PA Group has reported a 26% rise in operating profits to £9.8m as it benefited from a number of big stories including the birth of Prince George and the death of Lade Thatcher.
The parent company of the Press Association has warned however that it was "acutely aware" of the dangers of its reliance on traditional media and that it had looked for acquisitions to "diversify our sources of revenue".
Overall the news agency, which employs hundreds of staff at its Northern editorial and data operations centre in Howden, reported a 6% fall in turnover to £99.4m.
Clive Marshall
After stripping out some of its joint-venture activity however, including its sale of a 50% stake in Canada Newswire to partner UBM in 2012, like-for-like revenues were up from £90m.
Revenues at the core Press Association business declined slightly, from £62.7m to £60.5m, with profits up from £3.3m to £5m.
PA Group chief executive Clive Marshall said: "2013 proved to be an excellent year for PA Group, despite the many challenges facing the entire media industry. We are very much focused on adapting our business to better service our clients, while providing the greatest eficiency.
"In 2014 we will be looking to exploit alternative revenue sources at a time when regional publishers' budgets are increasingly under strain."