12 September 2014
MEN Dogs' Home appeal raising £10k every 5 minutes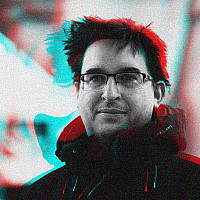 A Manchester Evening News campaign set up in the wake of the tragic fire at the Manchester Dogs' Home last night has raised almost half a million pounds in less than 24 hours.
More than 50 dogs died in the fire and at 10.02pm, the MEN launched a charity appeal through Just Giving. By 1am it had already raised £100k and by this morning it was more than £300k.
"This is a tragic story and the fact that it is believed to be an arson attack has left people shocked and angered," said editor in chief Rob Irvine.
"But we've also seen the very best of people in Manchester. Some residents risked themselves to help save the lives of many dogs trapped in the fire. And so many people have contributed not only money but blankets and dog food.
"The response to the appeal also demonstrates what a local news organisation can do when it works with its readers and I am just pleased that the MEN can somehow help the dogs' home recover from this terrible event."
Comedian Ricky Gervais retweeted the appeal to his 6m Twitter followers and more than 1m people visited the MEN website yesterday.