15 September 2014
It's very unlikely that all local TV stations will survive, admits Ofcom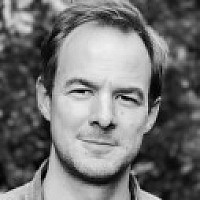 Ofcom has admitted that it is "very unlikely" that all local TV stations will survive.
The regulator has now issued 30 licences across the UK to local TV stations including Bay TV Liverpool, Made in Leeds and Sheffield Live TV.
Doubts have however surfaced over the long-term sustainability of the project - London Live has been plagued by poor ratings and the holder of the Birmingham licence has gone into administration.
And in a progress update marking two years since its first award, Ofcom said that failure was an "inherent feature" of a new service like local television.
It said: "Local TV licensees are varied in type and size, reflecting the diverse nature of the UK demographic and geography. Licensees range from not-for-profit community ventures to new commercial partnerships between local newspapers, TV production companies and educational institutions.
"Bidders must demonstrate that they would be financially sustainable and provide evidence that funding is in place, or would be if their application was successful. When awarding a licence, Ofcom carefully considers these factors and makes the best decision it can on the available evidence.
"However, the nature of awarding licences for a new type of service in a competitive media market means that it is very unlikely that all channels will succeed. This is an inherent feature of the nature of awarding a large number of licences for a new service across very different parts of the UK."