29 September 2014
Another boost for brand Yorkshire as major international cycle race confirmed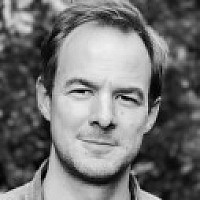 Yorkshire has been confirmed as the venue for a major new race on the world cycling calendar.
The news, announced by the sport's governing body, the UCI, is a reward for the county's hugely successful staging of the Tour de France Grand Départ in July and will be another opportunity to present the Yorkshire brand on a global stage.
Organisers hope the provisionally titled Tour de Yorkshire will attract many of the world's leading cyclists as part of the new 2.1 Europe Tour world-class cycle race.
This year's Grand Départ was watched by huge crowds in Yorkshire
Three full stages will be held between May 1 and 3 2015, with routes expect to be confirmed early next year.
The event will be run by Welcome to Yorkshire and Amaury Sport Organisation, which operates the Tour de France.
Gary Verity, chief executive of Welcome to Yorkshire, said: "This new official international cycle race heralds the start of a world-class event for Yorkshire that we want to see grow over the coming years to become known the world over.
"We already have a huge amount of interest thanks to the Yorkshire Grand Départ, which captured the imagination of millions of people globally – and the Tour de Yorkshire will be a fitting legacy. We're confident that come May, we'll deliver something very special."
Christian Prudhomme, director of the Tour de France, said: "We knew Yorkshire was gorgeous and there was a real passion for the Tour, but now we know after the unforgettable Grand Départ that people love the sport of cycling. It is now time to work together to bring a new race that will see some amazing riders and passionate crowds once again line the streets."
Organisers said the financial windfall generated by the Grand Départ in July amounted to at least £100m.