05 August 2014
Gannett splits publishing and digital businesses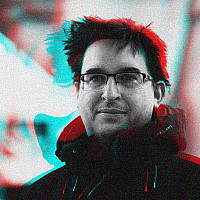 Gannett has announced plans today to create 2 separate, listed companies, one focussed on its broadcast and digital business and the other on its publishing.
It would be done through a "tax-free distribution" of its publishing assets to shareholders.
The American firm, which owns Newsquest in the UK has made the decision because it believes the two distinct firms would increase "opportunities to grow organically across all businesses as well as pursue strategic acquisitions."
"The bold actions we are announcing today are significant next steps in our ongoing initiatives to increase shareholder value by building scale, increasing cash flow, sharpening management focus, and strengthening all of our businesses to compete effectively in today's increasingly digital landscape," explained Gracia Martore, president and chief executive officer.
"These transformative transactions will give both the Publishing company and the Broadcasting and Digital company enhanced strategic, operating, financial, and regulatory flexibility to pursue growth and consolidation opportunities in their respective markets, while delivering strong cash flow to build further upon Gannett's long-standing traditions of award-winning journalism and service to our local communities."
"We are creating two companies that will be among the largest and strongest in their peer groups, with increased abilities to focus resources on the most promising areas of their businesses.  At the same time, we expect to structure this transaction in a way that preserves core advertiser relationships and local marketing capabilities through permissible shared service agreements that will allow both companies to continue to benefit from cross-platform sales and content sharing opportunities.  We believe separating these businesses will unlock shareholder value both in the near term and increasingly as they develop independently in the future."
It added that the separation of the 2 businesses would lead to Publishing becoming virtually debt-free. All of Gannett's existing debt would be retained by the Broadcasting and Digital company.
The firm has also announced that it will acquire full ownership of cars.com for $1.8bn in cash.
ADD:
The National Union of Journalists has responded to the news:
"The ownership of Newsquest by Gannett and its US investors over the last 15 years has been an unhappy one for UK staff to say the least. The UK arm has been neglected, starved of investment and hammered over many years by horrendous, compound cuts. Our members left standing in Newsquest deserve a new deal and demand that their professionalism will be rewarded," stated Chris Morley, NUJ Newsquest group chapel servicing officer.
"The fact that the newly-created publishing company will be debt-free is to be welcomed and should be the signal for vitally needed investment in journalism. I am concerned however that the US chief executive Gracia Martore is heading off where currently the faster growth is on the TV and digital side. We are demanding an immediate statement from Newsquest chief executive Henry Faure Walker as to where this deal leaves our members and the UK business for the future."