21 August 2014
Games developers could claim up to 25% tax relief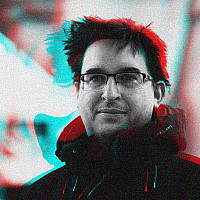 As of this week, games developers will be able to start claiming tax relief of up to 25% of their production costs.
The Government's long awaited new regulations have come into force, to help firms producing games that are "culturally British."
"The government is acutely aware of the huge contribution that the creative industries make to the UK economy," stated Minister for Culture and the Digital Economy, Ed Vaizey.
"As part of our long term economic plan we are ensuring that the right conditions are in place to nurture industries like the video games sector, and these tax reliefs are pivotal in ensuring we can compete on a global stage.
"From Lego Star Wars to Moshi Monsters, our video games companies are already regarded as world leaders, and our ongoing support will ensure they continue to grow from strength to strength."
In order to access the tax relief, a video game must achieve a level of points, which are awarded for: cultural content; cultural contribution; and the location of the game's development and nationalities of key personnel working on the project.
"It has taken years of hard work and dedication by many people in the industry and government to create the most innovative, inclusive, and future proof games tax relief scheme in the world at a time when it is most needed," added Dr Jo Twist, CEO of Ukie.
"We worked very closely with government to make sure this scheme benefits every type and size of developer, and that it recognises the importance of post-release production in games.
"This is a historical and exciting moment for our sector, and we will continue to work with our partners, such as the UKTI, to make sure we spread the word nationally and internationally."
Dr Richard Wilson
The news has been welcome by trade body, TIGA, which has campaigned for tax relief for the last 6 years. CEO, Dr Richard Wilson, has argued that the UK has been lagging behind other countries, particularly Canada, in offering tax incentives to the sector.
"The tax relief will unleash the financial and creative potential of the UK's game businesses, benefit studios of all shapes and sizes and boost the production of culturally British video games," he said.
"TIGA's own research indicates that over five years the tax relief will create and protect 10,300 direct and indirect jobs and create and protect approximately £450 million investment expenditure by UK studios.
"We look forward to seeing developers and digital publishers drive our high-tech, creative and culturally valuable industry to new heights."