29 August 2014
Creatives ask what "independence" means for Liverpool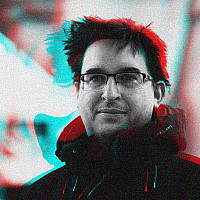 Is globalisation having an impact on Liverpool's creative and cultural independence?
That's what's being discussed at a conference being held by Edge Hill University's Institute for Creative Enterprise next month.
"Liverpool has always prided itself on standing alone from the rest of Britain like a cultural island of itself. We want to explore what sets Liverpool artists and musicians apart and the prospects of this continuing in an era of globalisation," explained Paddy Hoey, lecturer in media at the University.
"Liverpool has a long history of civic and cultural independence and was once described as being 'an island with arcane customs and rituals, loosely attached to the North West coast.' This has influenced generations of musicians, authors, broadcasters, film makers and comedians and continues to the present day."
The panel will explore the roots of this independence and consider the "role, benefits and characteristics" of independence not only in Liverpool, but in regional, national and global concepts.
"From the Beatles to Cream, Arthur Askey to Brick Up the Mersey Tunnels, Liverpool has always been concerned with being little more than the capital of itself. Proud, surreal and non-conforming. However, the regeneration of the city this century has seen it come under the influence of global political and socioeconomic pressures. Venture capitalism and multi-national corporations at the heart of the global economy, have contributed to Liverpool's gradual economic and cultural renaissance, and potentially threaten to dilute this strongly held independence," continued Hoey.
Sitting on the panel are:
•Laura Brown: Journalist, writer and digital strategist
•Neil Atkinson: filmmaker and producer and member of the award winning independent Liverpool FC podcast The Anfield Wrap
•Peter Guy: Journalist, music blogger, Liverpool Sound City associate and founder of the GIT Award, Liverpool's independent music prize
•Mike Doran: Communications Manager at City Central B.I.D regeneration company, PR officer at Liverpool Culture Company
•David Lloyd: Magazine editor and founder of Seven Streets