04 July 2014
Walstead Investments tried to rescue Global MP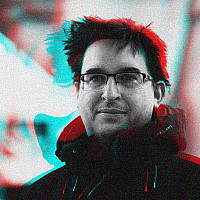 More details have been revealed about printing firm, Global MP, which went into administration earlier this week.
150 staff were made redundant as the company ceased trading due to "cashflow problems."
It now transpires that Walstead Investments had made an offer to the administrator, Baker Tilly, but it was subject to a number of conditions.
The story was broken by Printweek and today, Walstead chairman Mark Scanlon told Prolific North he wouldn't be commenting beyond a statement he released to the publication:
"I was contacted by Mr Dunstall [Kevin Dunstall, Global MP chief executive] on 11 June when he asked if Walstead would be interested in acquiring part or all of his company. We started due diligence, which identified a number of financial issues, and concluded that the business would only be viable if it was subject to an insolvency process and its cost base substantially reduced.
"We made an offer to Baker Tilly, which was conditional on certain matters, including us being able to negotiate a change to the terms and conditions of Global MP's employees – should we acquire the business – and the deal being completed by 25 June."
"Unfortunately, our executives were prevented from meeting with the employees, which had been scheduled for 26 June. At that point we decided to withdraw our offer because we believed Global MP had lost too many customers and the financial cost of resuscitating the business would be uneconomical despite receiving strong support from Close Brothers Asset Finance, St Ives and other key creditors, together with a number of customers."
Instead Walstead, which owns printing firm, Wyndeham Group, has bought a number of printing and mailing assets used by Global MP.