17 July 2014
The Sun and Newcastle United deny "media partnership deal"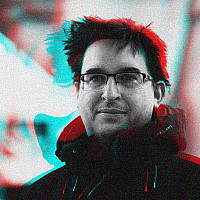 Both The Sun and Newcastle United have denied that they have entered a deal to provide the newspaper with exclusives.
It comes after a number of national sports journalists questioned a recent feature on Mike Ashley as well as apparently preferential treatment for player interviews.
The Sun's article
The Daily Mirror's football writer, Simon Bird stated:
"No national newspapers apart from The Sun invited to interview Remy Cabella yesterday. Mike Ashley gets his cash for questions wish?"
The same line was also tweeted by Luke Edwards from the Telegraph, while George Caulkin of The Times said that he "wouldn't be shocked if there was an announcement of some sort of official tie-in with The Sun and, if so, potentially big implications for the industry."
The "cash for questions" reference stems from December, when the Newcastle Chronicle reported that the club was launching a scheme to get papers to pay for "exclusive access" to the team. At the time the club stated that this was "categorically not true."
There is no love lost between certain newspapers and St James' Park, with the Daily Telegraph, three Trinity titles and the Chronicle all having received bans.
The Sun has responded to the allegations saying that it is "not involved in any discussions that would give it exclusive access to a football club, or prevent other media outlets from having access. Nor is it considering any agreement that would compromise its editorial freedoms or independence."
It added that the Mike Ashley piece was written by its city editor, who "wasn't even aware that talks had taken place between our commercial team and Sports Direct."
Newcastle United, meanwhile, said that they hadn't announced any media partnership.