22 July 2014
Liverpool Daily Post's "gentleman journalist" Tony Austin dies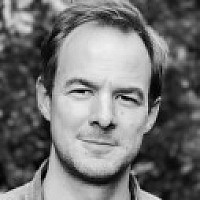 Tony Austin, a former features editor and London editor of the Liverpool Daily Post, has died after a battle with lung cancer.
Austin was one of the last London editors of the Post from a time when the paper had several correspondents based at Mersey House on Fleet Street, and even a flat to put up visiting reporters.
Mersey House, where Tony Austin was based in London
Larry Neild, who spent 37 years at the Post before leaving in 2007, described Austin as a "gentleman journalist" from a time when the paper was a player on the national stage.
He said: "Tony was an absolute gentleman, very flamboyant and well suited to the job of London editor. I think he may even have been the last person to hold the post.
"He was in effect our Liverpool consul general in London, an ambassador who flew the flag for the city in the capital.
"At the time the Post was a significant newspaper and very much on the national stage, and he was suited to the role because of his personality and his style of engaging with people.
"He was a gentleman journalist who we all looked up to."
The funeral service will be held in Hextable, Kent, at 3pm tomorrow.