21 July 2014
Highfield shakes up Johnston Press management and seeks to "accelerate" digital growth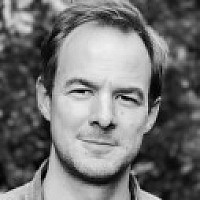 Johnston Press has announced a series of "significant structure changes" which the Yorkshire Post publisher says are intended to drive the business strategy and accelerate digital growth.
In what amounts to the most sweeping internal reorganisation since he took charge in 2011, CEO Ashley Highfield has realigned the management team, reshaped divisions and created a digital product group led by new digital chief Jeff Moriarty.
Two regional MDs - Jean Long in Northern Ireland and Stuart Birkett in Scotland - will leave the business with the remaining MDs seeing their briefs expanded.
Ashley Highfield
Helen Oldham in Yorkshire will now also look after the The Scotsman, Scotland on Sunday and Edinburgh Evening News, with North East MD Stephen Plews picking up the remaining Scottish titles.
Warren Butcher, MD of the North West and Isle of Man, has had his portfolio extended to include the Northern Ireland brands.
The chief commercial officer role - recently vacated by Neil Jones - will be replaced by a Group MD position and filled on an interim basis by John Bills, current MD of North Midlands & South Yorkshire.
A newly created role of chief creative officer will aim to increase "innovation and creativity" for advertising solutions, and the newspaper circulation team and marketing team will combine to create a single marketing function, led by chief marketing officer Lucy Sinclair.
The new digital product group will focus on product development and performance across all platforms, with digital sales activities transferring to another part of the business.
"The changes I'm implementing are to make us a more agile and effective leadership team and speed up our decision-making processes," said Highfield.
"In addition, we need to allow our digital team to be even more focused on developing great new products and capabilities for our customers. These are exciting times digitally and we need to be even more invested in selecting and delivering the best for our audiences."
The publisher recently completed a refinancing plan, raising a total of £360m.