31 July 2014
Cheshire school tops Trinity Mirror's latest Real Schools Guide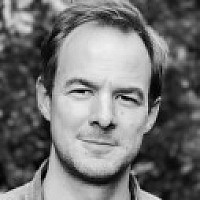 Trinity Mirror is to publish its second 'Real Schools Guide', a guide to secondary education in England and Wales.
Supplements containing the league tables, compiled by the publisher's data unit, will be published on August 2 in its regional titles, including the Manchester Evening News, Newcastle Chronicle and Huddersfield Examiner.
The Liverpool Echo, North Wales Daily Post and The Gazette will run their editions during the following week.
The cover of the Chronicle's Real Schools Guide supplement
The guide reveals that Altrincham Grammar School for Girls is the top state-funded school in England. Heckmondwike Grammar School in Kirklees also makes the top 10.
Six of the top ten are all-girls schools, three co-educational and one all-boys.
Trinity says the guide is built using a "unique assessment system" that applies 24 different measures, compiled from the latest publicly-available data to collate results.
David Ottewell, head of Trinity Mirror's Data Unit, said: "The aim of the guide is to provide data on what matters most to parents, which makes it a unique way of assessing the quality and suitability of a school.
"We've built on last year's success. And we have taken into account feedback from headteachers and parents, by tweaking some of the categories, publishing earlier in the year and including even more data."
"The guide includes a detailed breakdown of all the schools in Trinity Mirror areas."
Claire Miller, senior data journalist in the data unit, built the guide from government data, creating star ratings in key categories as well as the overall rankings.
Trinity says its rating system aims to give a far more sophisticated evaluation of schools than other guides by taking into account factors like attendance, ratio of teachers to pupils and the health of the school's finances.
Top schools in England (out of 3,071 state-funded schools)
1 Altrincham Grammar School for Girls (Trafford)
2 Queen Elizabeth's School, Barnet (Barnet)
3 Nonsuch High School for Girls (Sutton)
4 Wallington High School for Girls (Sutton)
5 Heckmondwike Grammar School (Kirklees)
6 Westcliff High School for Girls (Southend-on-Sea)
7 Colyton Grammar School (Devon)
8 Langley Grammar School (Slough)
9 Tauheedul Islam Girls High School (Blackburn with Darwen)
10 King Edward VI Camp Hill School for Girls (Birmingham)