23 July 2014
Broughton office to be hit as Express Newspapers culls 200 editorial posts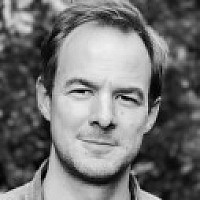 Express Newspapers is to cut editorial staff numbers by 30% in a far more savage cull than previously thought.
The publisher of the Daily Express, Sunday Express, Daily Star and Daily Star Sunday is to reduce headcount by 200 posts, from 650 to 450.
The cuts will affect full time and casual staff at its Northern headquarters in Broughton, near Preston, as well as its offices in London and Glasgow.
Express owner Richard Desmond
Staff were given the news today by group editorial director Paul Ashford, who wrote in a letter seen by The Guardian: "I am sorry to advise you of these measures. However, we are faced with a challenging commercial environment in the print publishing market and it is vital to make such painful but necessary structural changes now to properly ensure the longevity of the business."
The publisher, which is understood to be targeting savings of around £10m, has opened a voluntary redundancy programme.
It comes only weeks after owner Richard Desmond pocketed over £300m in profit after the sale of one of his other businesses, Channel 5, to Viacom.
The news - which had been expected, although not quite on the level announced today - will be an exceptionally bitter pill for many staff who have stuck by the paper despite a marked absence of serious editorial investment in recent years.
The Daily Express, which still uses the strapline 'The World's Greatest Newspaper', was once the biggest selling daily newspaper in the world with sales topping 4m in the 1950s. It now stands at around 488,000.
Its traditional rival, the Daily Mail, has established itself as the world's leading online news resource but the Express has consistently shown more of an obsessive interest in a small pool of stories - Princess Diana and the royals, Madeleine McCann, the weather and medical 'breakthroughs'.
As a result its websites lag woefully - recent ABC figures showed that daily average unique browsers to dailystar.co.uk and express.co.uk was 327,098 and 441,032 respectively, while the Mail averages over 11m.
A response is expected later from the NUJ, which is meeting on the matter this afternoon.