24 June 2014
Sheffield Star editor's anger after reporter has arrest footage deleted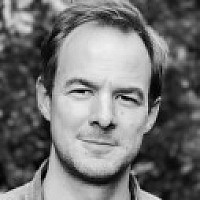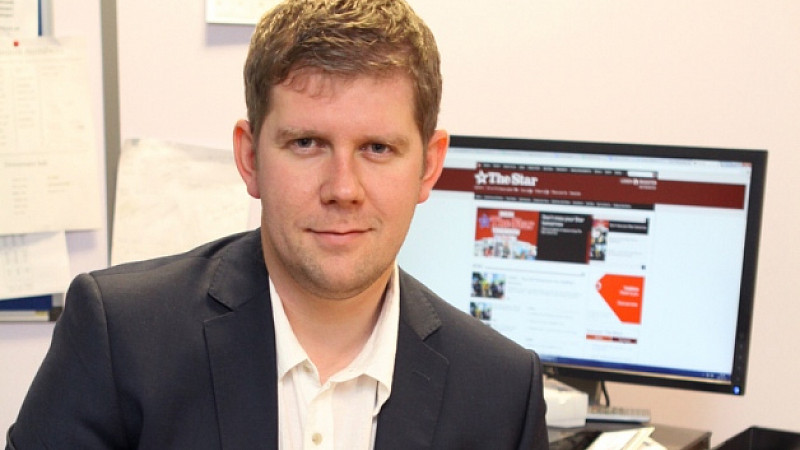 The editor of the Sheffield Star has demanded a full explanation as to why reporter Alex Evans was forced to destroy video footage he took of British transport police officers arresting two men yesterday.
Evans was threatened with arrest under anti-terrorism laws after filming the arrest of two men, aged 64 and 65, who were taking part in the Freedom Ride, a protest against cuts to free travel provision for pensioners and disabled people in South Yorkshire.
The Star reports that Evans was threatened by a Northern Rail staff member, with a spokesman insisting that "media must have written permission from the train operator which manages the station before undertaking any filming on station property".
Star editor James Mitchinson
Evans said: "I felt intimidated when threatened under terrorism laws. I know that ordinarily I would need permission, but this was an extraordinary situation and in my view, one which was my duty and in the public interest to report on."
Star editor James Mitchinson said the decision to cite anti-terror laws was "nonsense".
"What happened to our reporter Alex Evans yesterday was absolutely unacceptable and we will be seeking a full explanation of why he was treated in such a heavy-handed, threatening manner," he said.
"We have a right to report the news, and the Star will always fight for that right. Our readers expect nothing less.
"But this case illustrates just how difficult it can be to report the news, on the spot when, increasingly, authorities are seeking to 'manage' it.
"We're well aware that Sheffield Station is, like all stations, technically private property, and ordinarily we'd need to seek permission to film there.
"But this wasn't a PR stunt, it was an extraordinary event that couldn't have been predicted and it was very much in the public interest that people were made aware of what was going on. As the local paper and website that's our job, and it's a job that people expect us to do."
A spokesman for British Transport Police said that the incident would be investigated: "A number of separate incidents arising from these arrests, and involving police, have been brought to our attention. We are in the process of fully investigating these and will speak to all those involved."
UPDATE (Wednesday 4pm): The reporter, Alex Evans, has received an apology from Northern Rail.
Martyn Guiver, Northern Rail's head of crime management, called Evans to apologise and said that the incident "should not have happened".
Guiver said: "I want to apologise on behalf of Northern Rail. I can categorically state that it's not something we would expect to happen. We have in the short term re-briefed all the officers on the law relating to cameras.
"It is being progressed, we are looking into it and an investigation is ongoing. For us they do a fantastic job, they are specialist security officers and I would expect their behaviour to reflect that. They are trusted to represent our business so they need to get it right."
A Northern Rail spokeswoman added in a statement: "We know the officer in question was incorrect to delete the phone footage and we are rebriefing our rail response team to ensure this does not happen again. We have apologised to Mr Evans for the events that occurred."