17 June 2014
Northern Soul publisher looks to "commercially viable" future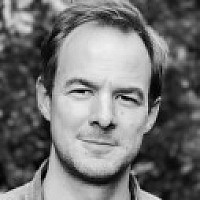 The former Times journalist behind a North-focused webzine says she is now hoping to make the site "commercially viable" after more than doubling readers in a year.
Helen Nugent set up Northern Soul a year ago as a place to celebrate "all things Northern", from culture to restaurants.
Since then she has built an entirely voluntary team from two to 34, including specialist correspondents and editors in poetry, gardening, cycling and theatre.
Nugent says that all contributors have approached her and are happy to work unpaid as they like the site and its approach.
However, she acknowledges that now is the time to "step it up" and introduce some commerciality into the site.
She said: "It was always the intention to take a year to build the site on a voluntary basis and then step it up.
"First the intention is to get funding, sponsorship and advertising, but we definitely want to maintain the integrity of the site. We don't want to see it plastered with adverts and the emphasis is on sponsorship."
Nugent, who works on the site entirely in her spare time from her home in Ramsbottom, says that initial conversations with potential sponsors have left her "extremely confident" of securing revenue.
She added: "When we launched Northern Soul, we began with the belief that there was an appetite for well-written articles about the North of England and for seriously good photography about where we live. A year later and we have been proved right.
"The blogs section of Northern Soul has taken on a life of its own. The original intention was to provoke debate and reflection about the North and everything that happens here. This goal has been borne out by the content - and is going great guns. Northern Soul writers have different interests but what they all have in common is this: a passion for our part of the world and a fantastic way with words.
"So much has happened over the past 12 months and we're really excited about the future."
After initially focusing on Manchester the site now includes content from across the region, with writers from Leeds, Newcastle, Cumbria and Liverpool. The site also has its own podcast.