09 June 2014
Newsquest's North West journalists vote to strike over subbing hub plan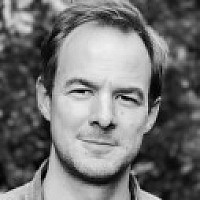 Journalists at Newsquest's North West titles have voted to strike over the company's plans to introduce a centralised subbing hub in South Wales.
The affected titles include the Lancashire Telegraph, Warrington Guardian, Bolton News, Wirral Globe and Sale and Altrincham Messenger.
NUJ members in the Warrington chapel voted 93.1% in favour of strike action, while the Blackburn chapel voted 83.1% in favour. Both chapels recorded the same figures for industrial action short of strike action.
Newsquest's decision to switch its editorial production work has already led to a day of strike action from its journalists in the North East.
Chris Morley of the NUJ
Chris Morley, the NUJ's Northern and Midlands Organiser, said: "NUJ members at the Newsquest centres in Blackburn and Warrington have shown from these very strong results that they are prepared to defend themselves and their colleagues by strike action if necessary. This should act as a massive wake-up call to directors.
"Our members have seen the calamitous results of the botched implementation of the new Knowledge system, the new editorial software which enables remote editing.
"This is all about the company's greed to cut costs and has badly affected working conditions and editorial quality. Our members in the North West are ready to take a stand to prevent the same damage being wrought on their journalism.
"Even at this late hour, we call on Newsquest to take a more measured approach to achieving its aims, so that its stable of valued and respected titles are spared further damage in the eyes of the reading public. Consultation with staff has been scant, a bare minimum of what is required, and none has taken place with the community which will be the ultimate judge on the company's plans."
The results of the balloting of Newsquest's chapels in London, Brighton and Southampton will be released later this week. The chapels will now be deciding on the timetable and form of action.