10 June 2014
Lancashire postmen refuse to deliver free copies of The Sun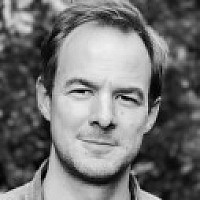 Postmen at a Royal Mail branch in Lancashire are refusing to deliver copies of The Sun as part of the newspaper's World Cup promotional campaign.
We reported recently how The Sun would be excluding Liverpool from its major marketing drive, which will see 22 million copies of a 24-page mini issue delivered on June 12 and 13.
The paper is still widely derided on Merseyside for its coverage of the Hillsborough disaster.
Skelmersdale in west Lancashire is not on the excluded list, but workers - six of whom were reportedly at Hillsborough - have threatened to walk out if managers force them to deliver the free copies.
One told the Liverpool Echo: "I felt sick to be honest that I would have to handle it. We would be delivering it to people that were at Hillsborough and to people that lost a loved one or knew someone that died at Hillsborough.
"You'll always get people who will do it and people are worried about their jobs, but a good percentage of people will walk out."
The postmen's stance has been backed by local politicians including Local MP Rosie Cooper.
Royal Mail spokesperson Sally Hopkins said: "The postal service is, of course, open to everyone provided the material they post meets all the relevant legal requirements. The Sun has chosen not to include Liverpool in the mailing.
"Any individual concerns will be handled sensitively with fairness, dignity and fully respecting the views of individuals. Local CWU representatives and delivery office managers will work together to agree sensible and amicable solutions."