11 June 2014
Job in the creative industries? Not sensible say graduates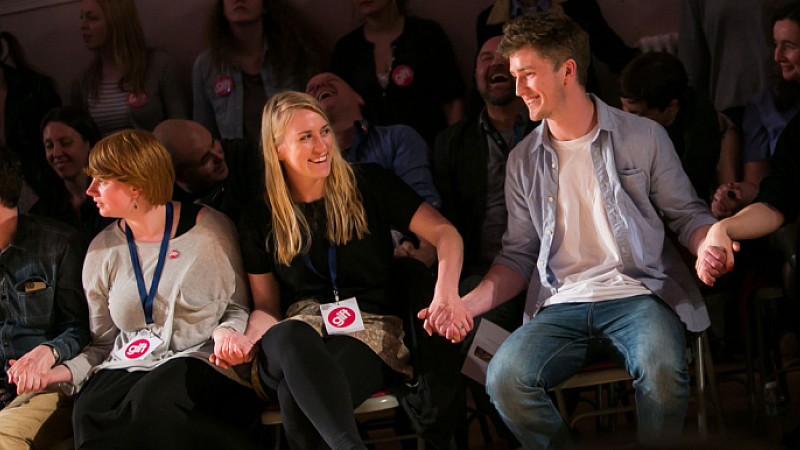 Picture: Create Salford
A new survey from University of Salford has found that more than a third of those polled don't see work in the creative sector as a 'savvy' career move.
The finding comes despite the fact that 71% of those they found entering the jobs market for the first time were considering careers in that sector.
The study was carried out across the UK by the university which commissioned the poll of 500 graduating students or new entrants to the creative industry job sector from One Poll and screened 6,185 recipients.
Some of the other findings from the survey include:
97% don't realise how many jobs the creative sector accounts for
27% of those hoping for jobs in the sector have no real-life experience
34% don't see the industry choice as viable or sensible
21% have met anyone in the industry and undertaken work placements
Releasing the figures to the press today, the university admitted it was surprised to discover that 27% of students are leaving university with no real life experience of the workplace, and 47% are equipped with just a couple of weeks work experience.
This is despite the survey also finding that more than 90% of those entering the creative industry understand that work experience and internships are essential to gaining employment in the sector.
The study found that students in the North West and North East are best prepared for the job market, with 78% and 84% respectively having some work experience.
The university is holding an event called Create Salford 2014 in a bid to strengthen creative industry relationships with students locally.
Create Salford 2014 festival director and associate head of engagement in the school of arts & media, Sarie Mairs-Slee said: "All the feedback from our industry partners is that they want new starters to be ready to work and to be useful in the workplace. To this end we regularly hold guest lectures and workshops, arrange work placements and organise events where students can network with the people that could give them their first role."