03 June 2014
GovToday targets video and social media after £500,000 cash boost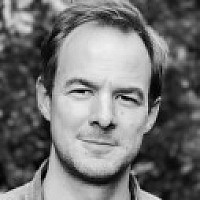 Online publishing and events company GovToday has secured a cash injection of £500,000, its third significant investment in 18 months.
The MediaCityUK-based company, which delivers government policy news and opinion through its online portal as well as a programme of public sector-focused conferences, received the latest funding from Osprey Capital Limited and the Greater Manchester Loan Fund, managed by Maven Capital Partners.
GovToday raised over £700,000 last year, including an initial round of investment from Osprey and a grant from the North West Fund for Digital & Creative.
The new funds will be used to support new products and an improvement in the content currently produced, as well as increasing headcount to expand the platform.
Tony Farrar, who founded GovToday in 2008 with Rob Hollis and Richard Taylor, said: "This latest round of funding is vital for us to take the content that we produce currently and elevate it to the next level in terms of video and distribution across social media.
"We have a fantastic platform and conference programme but we know we need to do more to create more engaging, sharable content that will keep us at the forefront of local government issues.
"Such ambition requires an investment in terms of people and this funding will be central to this growth."
Co-founder Hollis added the company now expects to increase headcount to nearer 80 by the end of next year.
"The whole idea is to move the whole company on a stage and complete what we set out to do from the beginning," he said.
"Whenever we're referred to in the press at the moment we're labelled a 'news website'. I want to get us to the point where we're known simply as GovToday."
He added that the company had no plans to seek any further investment, but would do if they found a suitable acquisition target - which he said was "under consideration".
Osprey Capital chairman Ronan Kearney added: "The potential of GovToday is clear for all to see in the north west, so the chance to invest for a second time was too good an opportunity to miss.
"I have thoroughly enjoyed working with the team and it was the combined drive, vision and commitment of Tony Farrar and his co-founder Rob Hollis that led to this second investment."