19 June 2014
Councillors urged to ignore "Stalinist" guidelines about talking to the media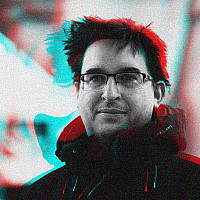 Local Government Secretary, Eric Pickles, has criticised new guidelines, which "discourage" parish councillors from talking to the media.
The National Association of Local Councils
or NALC has advised its members that they should get the written consent of the entire authority before speaking to the press.
It's a move that Pickles' department condemned as "Stalinist" and could have a "chilling effect on public life."
"Freedom of speech is a vital part of local democracy. Councillors must be able to challenge waste and inefficiency, and should not have to get permission from state officials to speak to the press," he said.
"I am making clear its contents are utterly opposed by the Government and it should be withdrawn immediately. We should be championing the independent free press, not trying to suppress it."
The NALC has defended Local Councils Explained, a 200 page book written by solicitor, Meera Tharmarajah, which was sent out to 9000 parish councils.
Chairman, Ken Browse argued that they actually wanted councillors to have "more dealings with the media." He stated that the publication "does not bar councillors from speaking to the media, but explains the legal framework that governs them."