13 May 2014
Wigan newspaper offices to become £5m hotel - but journalists will stay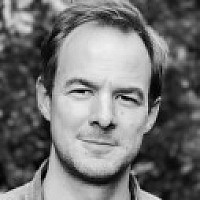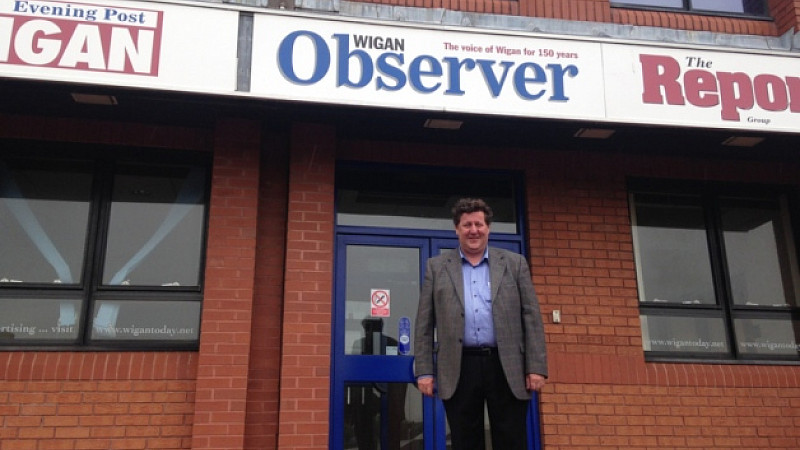 The offices of the Wigan Observer and Wigan Evening Post are to be turned into a hotel in a £5m redevelopment - with the papers' journalists continuing to work from the ground floor.
Martland Mill, which has been the papers' home for 30 years, will be transformed into a Holiday Inn Express and is expected to open its doors by Christmas.
We reported in February how publisher Johnston Press had sold off the property as part of its attempts to raise additional revenues, but that part of the site would be leased back by Observer and Evening Post staff.
Stephen McManamon outside the offices. Image: Wigan Evening Post
Those staff will relocate to the ground floor and will have an entrance separate to the hotel.
More than 40 full-time jobs will be created by the project.
Ironically Stephen McManamon, the managing director of developers Printing Press Services International, originally installed the newspapers' presses when the building was opened by United Newspapers in 1982 as a 24-hour regional printing and publishing centre.
He had originally planned to turn the existing press hall into a manufacturing plant for press equipment, but during a tour of the site his father Joe suggested the layout would "make a great hotel".
Stephen said: "This may have been a newspaper centre but its grid layout is absolutely perfect for conversion into a hotel.
"I was just 21 when I first came to Martland Mill over the installation of the presses. And 30 years later it is immensely satisfying to be responsible for finding a new and very productive use for the site and one that will play its part in creating jobs and boosting the Wigan economy."