22 May 2014
North West Newsquest journalists unite for strike ballot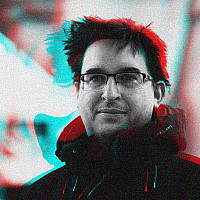 Almost 150 journalists at Newsquest titles in Lancashire, Cheshire, Greater Manchester and Merseyside are to be balloted on strike action.
The National Union of Journalists has notified the publisher that the co-ordinated ballot is in response to "redundancy threats, pay freezes and plans to transfer staff and work away from local communities."
It all stems from a decision by the publisher to introduce centralised subbing in South Wales.

"We have attempted to arrange for our members to take part in a site visit to Newport to help with consultation, as offered by the HR department in a group consultation meeting, but the company since ruled they won't allow this to take place until the consultation has ended, meaning our members cannot make informed choices about the rest of their lives until it is too late," stated Tony Howard and Vicki Stockman, joint Father and Mother of Chapel of Cheshire and Merseyside Newsquest.
"We have supplied an alternative option to prevent all redundancies that won't add any costs or present any technical issues for Newsquest, yet we have not been allowed to discuss this in detail as the company has indicated it will not hold further group consultation meetings with our reps.
"It is clear that job losses are completely avoidable and unfortunately it may take a ballot for industrial action to focus the minds of those running Newsquest to consider the alternatives seriously. We are very keen to get around the table and discuss our proposals in detail."
NUJ members at Newsquest in Blackburn and the Warrington Guardian, Northwich Guardian, the Sale and Altrinchham Messenger, the Wirral Globe and the St Helens Star will be balloted. Members in Sussex, Southampton and South London will also take part.
"There is a real feeling of enough is enough across Newsquest chapels. We've actually had other centres ringing up wanting to ballot too. Cost cutting is forcing out dedicated and experienced staff with little compensation, to the detriment of readers and local communities," stated Laura Davison, NUJ national organiser.
Newsquest has called previous industrial action in the North East "disproportionate," adding that "businesses across the world have to adapt and embrace new technology to remain competitive." It also stated that key editorial decisions and judgements would continue to be made locally and news gathering would be "completely unaffected."